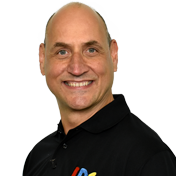 About me
Hi, I'm Rich,
I am a fully qualified Government Approved Driving Instructor (ADI) and I am passionate about road safety.
I live in Biggleswade with my wife and with many years working as a professional driver, I have a great knowledge of the area. I will be using Letchworth and Bedford test centres.
I decided to become a driving instructor because I wanted real job satisfaction and there is nothing better than teaching someone not only to pass their test, but also to give them the skills for a lifetime of safe driving. I have always been told by my family and friends that I am a calm, patient and relaxed type of person and that I would make a great Driving Instructor. I am fortunate to be trained by LDC in the latest adult coaching and training techniques so you can be assured that the training I give will be of the highest standard.
I chose to work with LDC because everybody learns differently and the LD System allows for flexibility in lessons so that you learn to drive safely at a rate that suits you. I aim to make every lesson enjoyable and as productive as possible and the LD System really helps me to do this more effectively. If you want to know more about the LD System I am more than happy to arrange a home visit, video call or telephone call to talk you through it and answer any questions you may have.
My lessons are always conducted in a calm, friendly and relaxed manner as I firmly believe in making pupils feel at ease during lessons. I have a good sense of humour too, so lessons will also be fun! In my spare time I enjoy music and attending gigs and concerts. I am also a singer and when performing I use lots of techniques to help with nerves which can be used when driving too.
I hope this gives you a brief idea about me so please feel free to call me on 07936 886035 or click here to "Contact me"